We have an overabundance of white "marshmallow" bales and quite a few other types in the barn as well.  Jeremy is slowly getting equipment home and winterized.  Beans should all be harvested soon and then the only thing left to bale is corn stalks.  However, Jeremy hasn't slowed down, he is back up to full time for his agronomist position and is out hunting when time and weather permits.  Paul is especially enjoying hunting this year. 
One group of steers are nearly ready to be butchered, and we now have a second group of heifers for 2014 meat.  We are out of hamburger, so I'm back to being more creative with our meals. We still have four steers available as freezer beef!
We are all adjusting to having a newborn in the house.  We are finding a routine and even get to town at least once a week.  Some days go better than others!  However, we are focusing on enjoying each day as it comes.  Henry is growing well and becoming more alert.  I so enjoy snuggling with him and reflecting how much I have learned since Paul was born seven years ago!  God has been so good to provide a way for me to be home with the kids and I am extremely grateful to not have to be preparing for the end of maternity leave!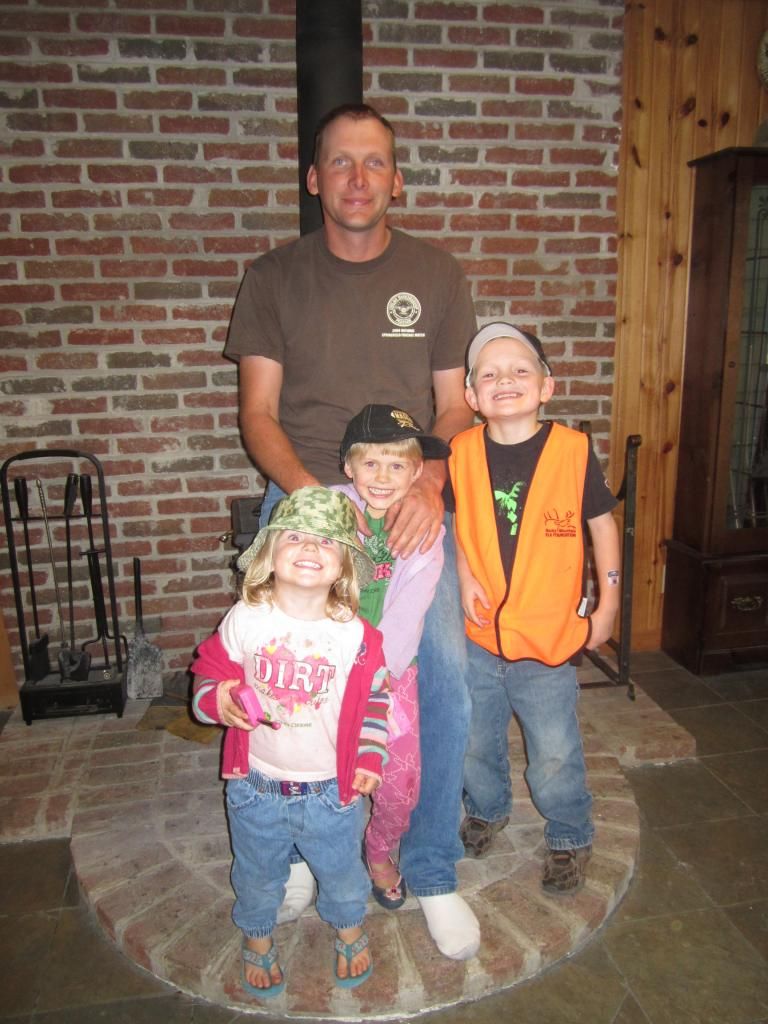 We picked apples last week!  Henry was snuggled in my wrap and barely knew he was out of his carseat!  So far we've put 5 quarts of apples in the freezer, made one batch of dehydrated apples, and 1 cream cheese apple crisp.  We still have plenty to peel, core, and slice.  Paul is learning to play basketball and the girls are learning to put shoes on to go outside! Life is never dull at our house!